Delivery & Logistics
Reliable, accurate and easy. That's what's important when it comes to delivering materials for a job and why we have a diverse fleet of trucks and experienced Mars Electric drivers.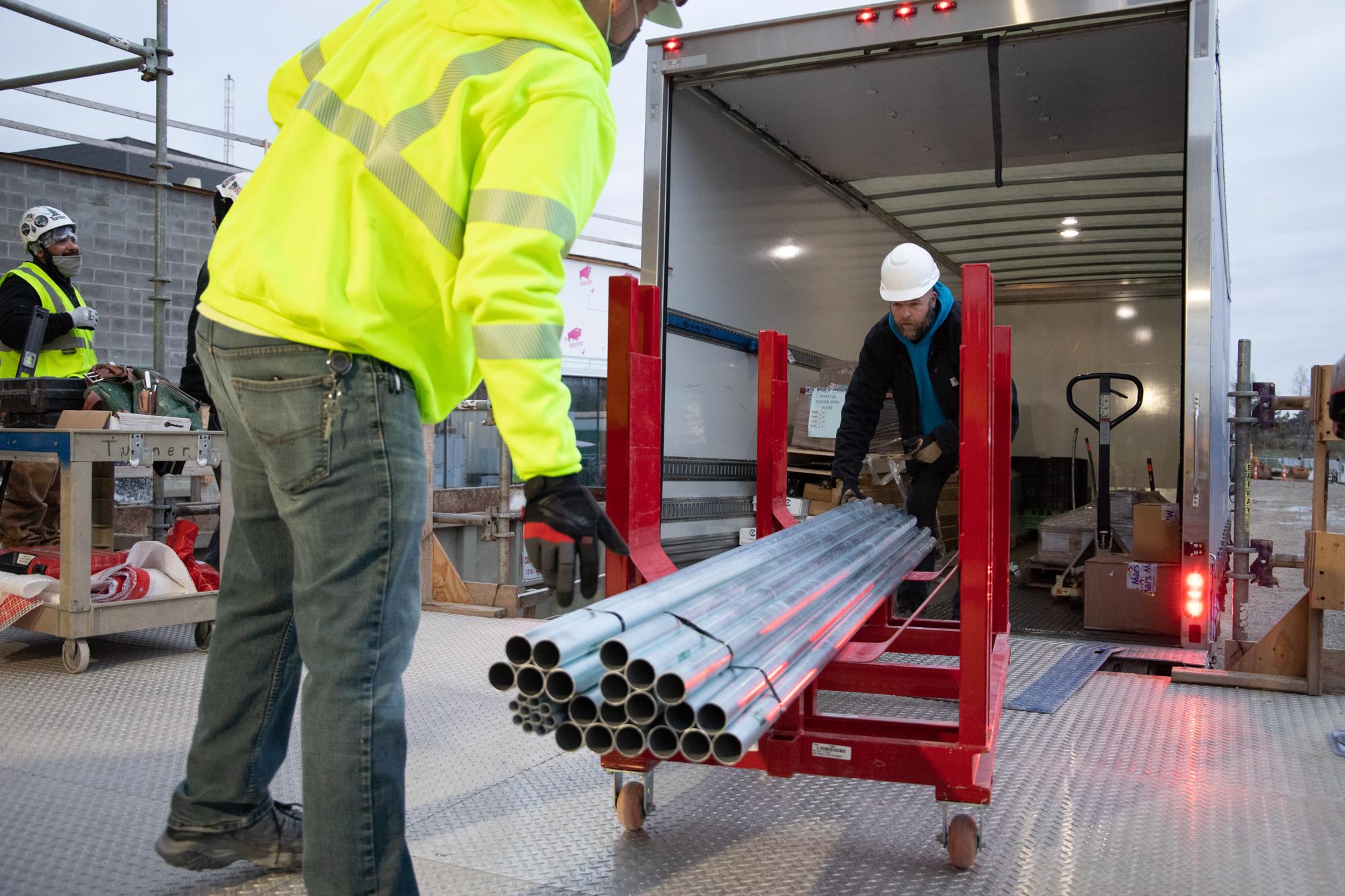 Dedicated, Experienced Drivers
Our drivers have years of experience delivering to jobsites, facilities and warehouses. They know where and how to deliver all types of materials without having to interrupt your employees with questions about delivery details. Our drivers have dedicated routes, which means they know their customers and their preferences.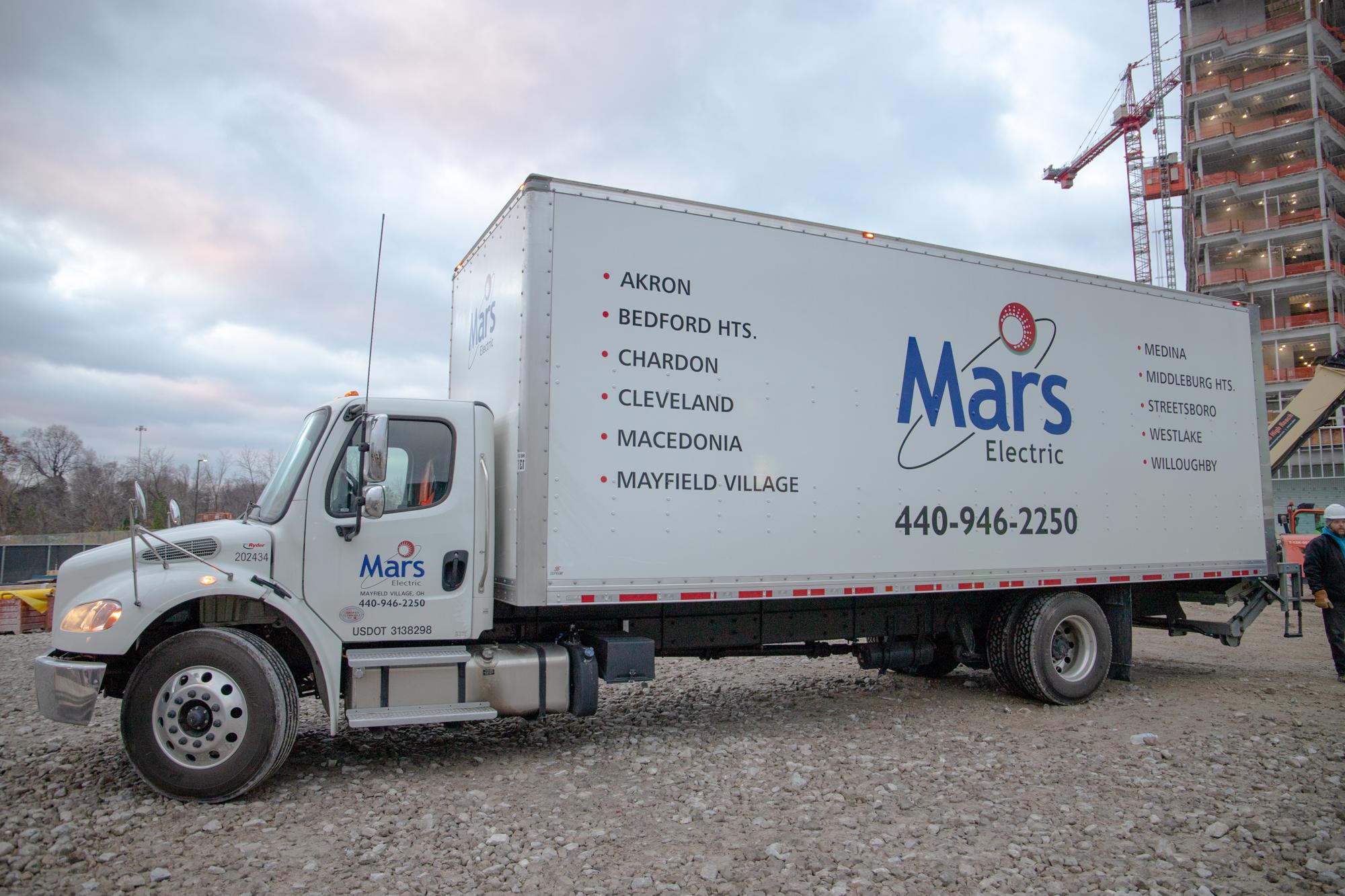 Our Own Fleet of Trucks
We have the right vehicle for your jobsite or facility. Our private fleet includes:
26' box trucks with lift gates
Stake body trucks with cranes
Cargo vans
Conestoga covered flat beds
Small box truck with lift gate/soft side
National Coverage
Our private fleet of trucks deliver to Michigan, Ohio, Pennsylvania and West Virginia. We also have partnerships with top quality carrier partners across the country to support any project.
Special Services
Need to set light poles? Have materials that need to be delivered to a 2nd floor or basement? Wish you could unload pipe, skids or wire unassisted? We've got you covered. Our 24' stake body Palfinger crane trucks enable unassisted unloading of pipe and switch gear. The 33' arm extensions also allow for certain 2nd floor deliveries. How about time sensitive, same day or weekend deliveries you need to keep a job on track? We understand that every now and then you need emergency delivery services. That's why we offer:
Same day, weekend and after-hours deliveries
Time sensitive deliveries
Free next day shipping on all orders
Technology To Keep It All Moving
Our customers want the materials they need when and where they need them. We've adopted the latest technology to ensure we can deliver. Automation like text delivery notifications in advance of a truck's arrival and real-time GPS time stamp of every delivery are tools used to make the delivery process reliable, accurate and easy for our customers.
Let us know when you start planning for your next project. Planning deliveries early can help avoid headaches later. Please call (440) 946-2250.