Power Distribution Services
Mars Electric has expertise in power distribution design, specification, installation, and sales. We can handle the entire electrical needs of any project, starting at the utility connection to where the power is distributed throughout the facility, all the way to your light switches and receptacles in the wall.
Dedicated Power Distribution Experts
Our dedicated team of power distribution project managers have decades of experience in design and build consulting of electrical distribution systems. Our collaborative approach early in the process ensures cost-effective, innovative solutions.
Comprehensive Project Management
A dedicated power distribution project manager is assigned to every job. We start by developing a quote based on construction blueprints. We manage the submittal process, place the order, track it to ensure ship dates are met, warehouse the materials, and deliver them as you need them.
We have access to the top power distribution manufacturers in the country, which means we can resolve power quality problems, including metering and analysis, harmonic solutions, surge filters/protection, and back-up power systems.
Have a fast-track project? We can provide many small projects including our stock panel boards, transformers, safety switches and enclosed motor controls.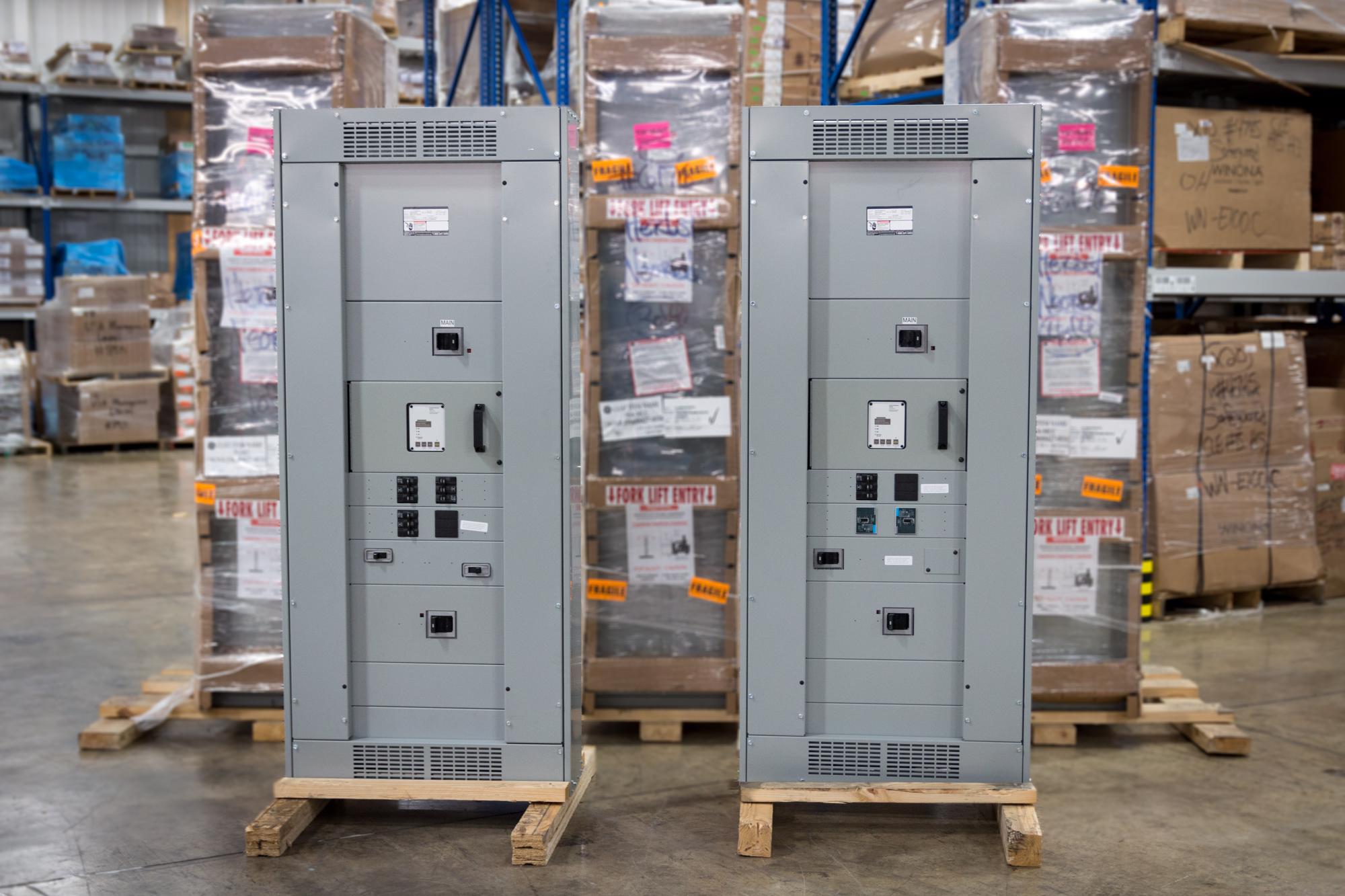 Dedicated Warehouse Storage
Our dedicated warehouse team manages all power distribution equipment. That means our customers don't have to accept products on a jobsite or at their facility until they are ready. We store and deliver products when and where customers need them. It saves customers time and labor since they no longer have to find space, maintain product inventory or store equipment they may not need for months.
Site Visits & Power Distribution Survey Audits
Not sure what power distribution products are right for the location? A power distribution expert will conduct a site visit to evaluate the facility and the existing equipment to identify what's needed.
To learn more about our Power Distribution services, please contact your sales representative or the Power Distribution team at (440) 946-2250.