Electrical Prefabrication: Your Solution to Saving Time and Money
This entry was posted on September 09, 2022
With offsite and modular construction, it's important to understand the proper building process options that are designed to make jobs more accessible and streamlined.
This is where prefabrication comes in.
If you're looking to save time and labor on your own job, check out Mars Electric's Vendor Managed Inventory services. Under our VMI model, we assume responsibility for count and replenishment of material at the job site, in your warehouse, or in the prefab shop.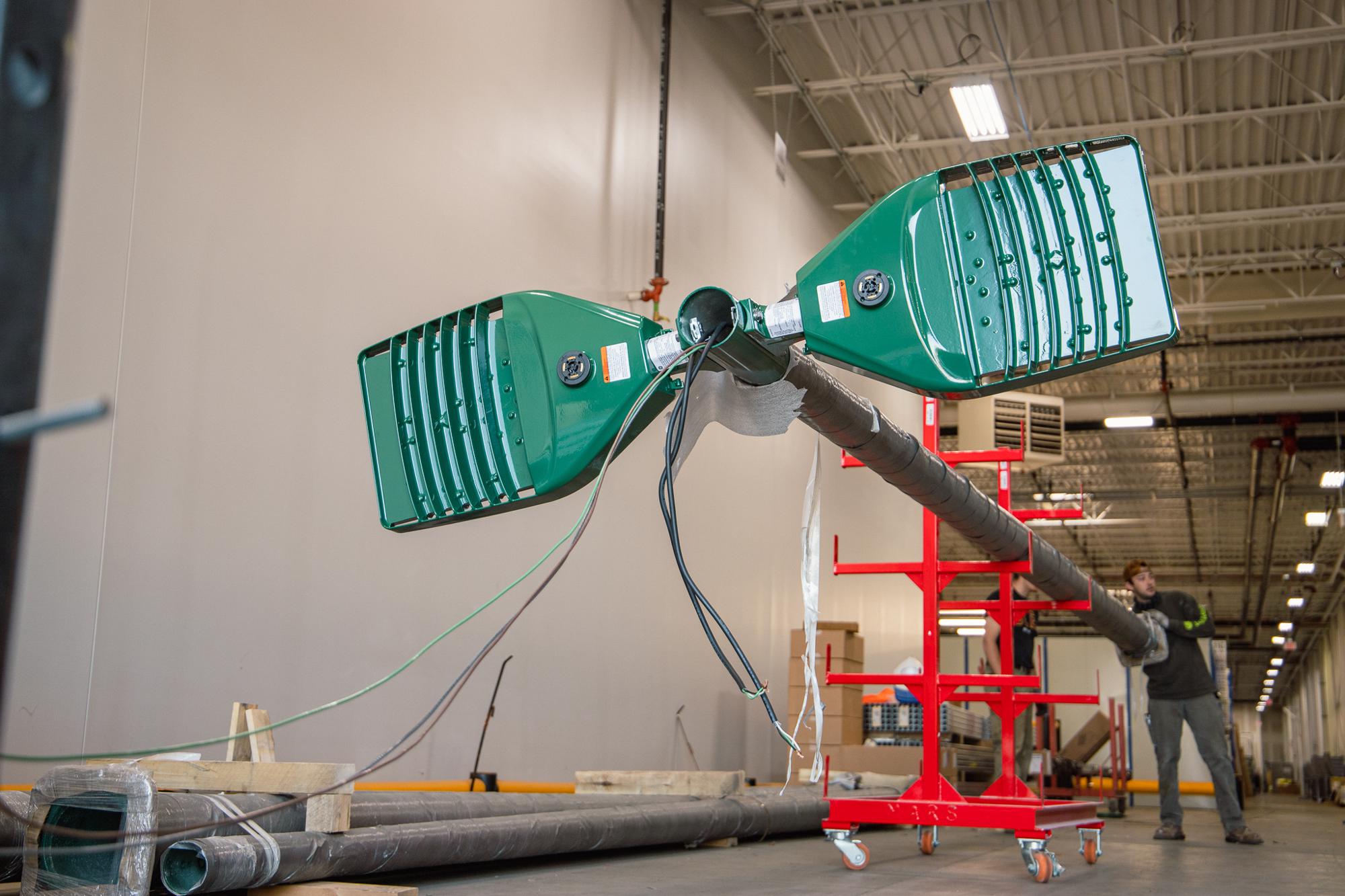 What is Electrical Prefabrication?
Electrical prefabrication is the act of constructing electrical and construction installation components ahead of time. These methods are used in both residential and commercial projects and are used by electrical contractors to reduce the time it takes to install and terminate products.
This type of practice has grown in popularity due to efficient planning established by Building Information Management (BIM) and the continued demand for eco-friendlier building strategies.
Benefits of Electrical Prefabrication
With electrical prefabrication, productivity is often increased tremendously as there is far less material handling on-site.
Let's take a look at the other benefits of opting for electrical prefabrication for your next project.
Space Efficiency
If you're looking to free up floor space on your overcrowded job site, electrical prefabrication offers incredible space efficiency with compact power systems, vertical loop designs, and the integration of factory assembled parts.
Previously, installation of multiple transformers and power units would eat up space, but with prefabrication, you can occupy less space by placing components together.
Reduce Jobsite Waste
On a conventional construction site, the materials are transported directly to the project site to be transformed. This, however, can lead to large volumes of construction waste as materials end up not being used or exposed to environmental damage.
With prefabrication, materials are cut into predetermined sizes in a controlled environment where waste reduction practices are implemented.

Construction Timelines are Shortened
Normal construction jobs run on schedules that often overlap. Electrical prefabrication helps to ensure that parallel activities are being conducted accordingly, as with many building and electrical systems testing.
Project cycle times are also significantly shortened as electrical system fabricators are able to preconfigure systems faster than someone can build on a job site. This is due to electrical prefabrication resources and assembly processes in place designed to shorten time.
Reduces Risk
Any delays in a construction project's schedule can result in heavy losses that often require an outsourcing system which will help in the reducing delays, minimizing issues with compliance, and lower overall costs.
Installation Simplification
With an outsourced power system, ready-to-install power systems can be installed lessening the chance of a power outage. This will not only simplify installation, but lower costs due to extended delays, and reduce scope overlap.
What Can be Prefabricated?
Switching and power device assemblies, pre-wired boards, and branch-circuit wiring are only a few of the frameworks covered by electrical prefabrication.
Different manufacturing options permitted by electrical prefabrication, also include:
Raceways
Metal clad cables
Wire packaging
Panel board
Transformer congregations
Conduit bends
Electrical box assemblies
Sight Lighting
Prefab Lighting
A common type of prefab assembly is prefab lighting. This can include constructing and improving lighting fixtures so that they can be quickly and easily assembled at the job site.
Prewiring, whips, mountings, and adding sensors are all examples of early fabrication activities that helped to assist in the installation process at job sites.
Does Prefabrication Save Costs?
Short answer: yes.
Opting for prefabrication offers many benefits – cost being one of the most prominent and acknowledged. But how?
Well, let's dive into the ways that prefabrication saves costs on a job site.
Reduces Material Costs
Prefabrication offers a reduction in material costs in a few different ways.
As it's not required to assemble components on site, overtime costs are then reduced. Components are also delivered, typically, in bulk which can cut costs on individual item purchases. These two benefits offer a monetary savings, but there is also another benefit to prefabrication: waste reduction.
While reducing waste may not necessarily bring a high cost savings, if it's a big motivation for your company or job, it's a great option to look into.
Reduces Labor Costs
When components are prepared ahead of time, labor costs are significantly reduced. There is also a reduced chance of errors and installation rework as labor and construction isn't rushed.
Choose Mars Electrical for All Your Electrical Prefabrication Needs
Looking for high-quality electrical equipment that you can count on? Head to Mars' on-site Vendor Managed Inventory facility and take advantage of our 12,000 sq ft prefab space where you can do prefab work. With Mars, you can focus more on schedules and tasks and less on the shopping and negotiating.
For 65 years, Mars Electric has guaranteed not only equipment, but customer service that can't be beat. You shouldn't have to worry about lighting and electrical equipment that doesn't meet your exact requirements.
For questions on electrical prefab, contact us today!