Explore the Newly Updated Mars Cleveland Branch
This entry was posted on November 10, 2022
The Mars Electric Cleveland branch is officially open and has a brand-new look! Since our inception, our goal as a company has been to provide our customers with the most up-to-date, high quality electrical supplies, lighting, and gear for their projects – no matter what they are. In order to do that, we noticed that our Cleveland branch needed an upgrade in order to adequately meet our mission.
We are proud to unveil the new and improved Cleveland branch to you, located in Cleveland's Asia Town, right near downtown Cleveland. Our Cleveland contractors and facility managers will now have everything they need all in one place with quick access to Midtown and Cleveland's Health and Tech Corridor.
A Brand-New Look
After noticing areas of the Cleveland branch that required improvement, the entire team at Mars worked together to design and create an entirely updated warehouse with improvements in all areas. At our newly updated Cleveland branch, we installed:
New Flooring
New Lighting
New Shelving
Improved and New Product Displays
New Awnings on the Building's Façade
With our wide array of improvements, we can now serve our customers better. We have expertly organized our new branch to be able to access products faster, leading to reduced wait times. We have also freed up space in our new warehouse, which means there's less of a chance that you'll need to wait for your product to be transferred in or delivered.
When your job is done right, ours is as well.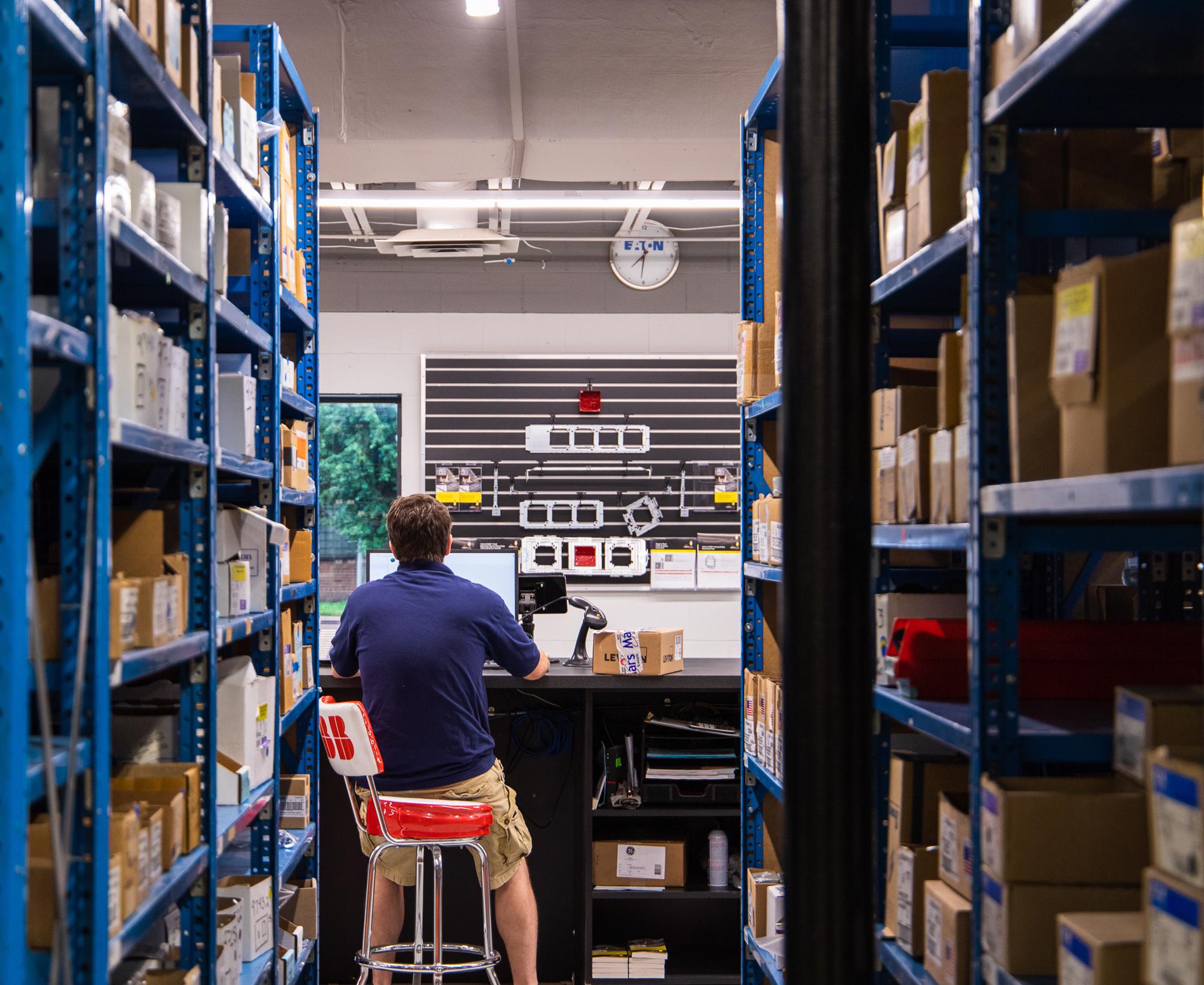 Visit the Newly Updated Mars Electric Cleveland Branch Today
For over 65 years, the team at Mars Electric has worked to be the independent, wholesale distributor that you can count on. From lighting & gear to electrical supplies, our newly updated Cleveland branch has everything you're looking for and more, now with reduced wait times and even more products!
Visit our Cleveland Branch today and we'll help you find exactly what you need to get the project done right.